ABOUT US
Management Team
Dmitry Bodnya
Chief Financial Officer
Mr.Bodnya has over 10 year experience in commercial and investment banking; wide knowledge of local and international banking practices; sound experience in cross-border M&A deals over USD 200m in telecom, consumer goods, metallurgy, real estate and infrastructure; practice of business and loan portfolio restructuring; proven track-record in fund raising for various industry projects; experience in execution of cross-border projects jointly with teams of Raiffeisen Investment AG, Big4 and Lazard (London, Paris, Tokyo) and world's leading legal advisors (Dentons, Squire Sanders etc.); extensive contacts among management and owners of large businesses in Ukraine and CEE. He has worked as manager for Raiffeisenbank Ukraine and senior executive for Raiffeisen Investment AG (Kiev) and other companies dealing with financial and industrial operations optimization. Mr. Bodnya holds a Masters degree (Finance) from the International Finance University (Kiev) and Masters degree (IT) from Donetsk Technical University (Ukraine).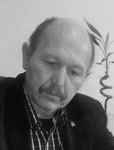 Yaroslav Gumen
Technical Team Leader
The Directors and Executive Management are supported by a competent technical management team with extensive experience in the Ukrainian Coal Industry and in particular, the local mines in the Lvov-Volyn basin. The technical team is led by Yaroslav Gumen. Mr. Gumen graduated in 1970 from NovoVolynsky Mining School specialising in underground coal mining and in 1976 from Dnepropetrovsk Mining Institute as a mining engineer-economist. Mr. Gumen has extensive experience in underground coal mining, mine construction and development through a 30-year career in the Ukrainian coal industry, including 17 years of work experience in underground mining. Prior to joining the Lubel Coal Project, Mr. Gumen worked as Development Director for the Ukrainian state-owned entity "Western Ukraine Coal Holding", the entity that managed the construction and operation of the Lviv-Volyn region coal mines.